The Unbeatable Baked Goods from The Buttery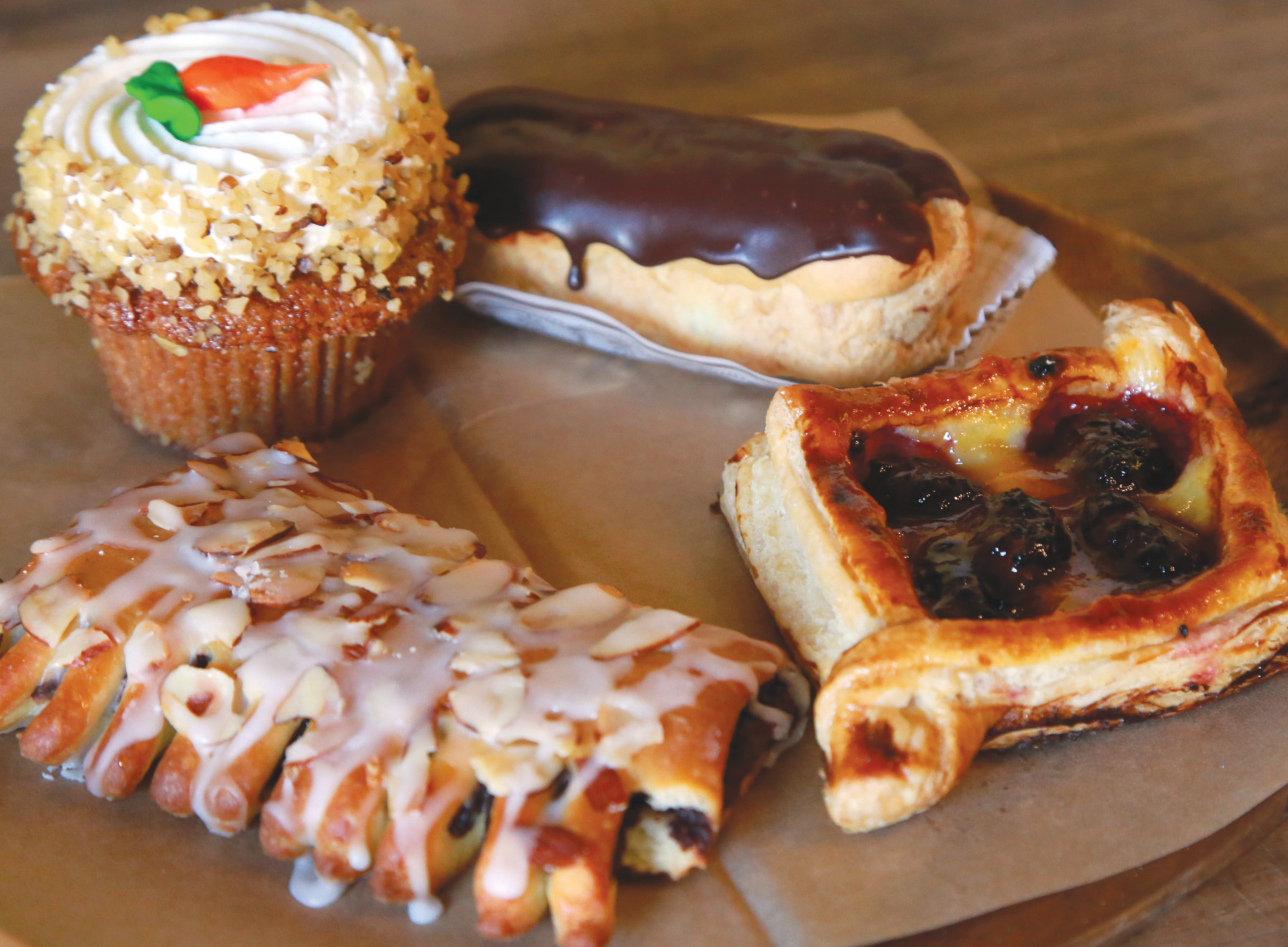 The Kenneth Park family bought the Buttery in 2016, three decades after the restaurant opened in 1984, and quickly became a local staple. As a manager, Park is committed to providing customers with the quality they are used to.
Known for his homemade baked goods, Park says Buttery's most popular offerings are carrot cake and "Our Favorite Chocolate Cake," which is made with a ganache filling and icing.
Breakfast, the other butter staple, thrives on French toast made with Golden Sheaf ciabatta bread (their sister bread company). Guests regularly call it the best in town. In addition to the vegetarian options, the breakfast burrito — loaded with eggs, bacon, roast potatoes, and cheddar cheese — is another hit. Asian chicken salad and chicken club sandwich are two lunch favorites.
GT asked Park what makes cakes so special and how his two careers complement each other.
What distinguishes Buttery's pastries?
KENNETH PARK: We try to use the best ingredients, and our baker manager Marcelino is probably one of the best bakers in the state and he's been with us for over 20 years. We also really focus on presentation; our frosting is very precise and clean, which really sets us apart from other bakeries. The original founder, Janet, has traveled the world to perfect our recipes, which also sets our pastries, pies, cookies and cakes apart.
How has restoration work helped you in your other career as a clinical trial manager?
As a manager at The Buttery, I gained invaluable experience and skills leading a team of over 50 employees, interviewing and hiring countless people, considering employees' personal lives and being responsible for managing our massive inventory. Through all of this, I learned many leadership traits, and it also strengthened my work ethic and helped me handle pressure situations better.
The butter dish, 702 Soquel Ave, Santa Cruz, 831-458-3020; butterybakery.com.