New Vending Machine Serves Hot Pastries at Oakwood Mall | Eye On Clear Water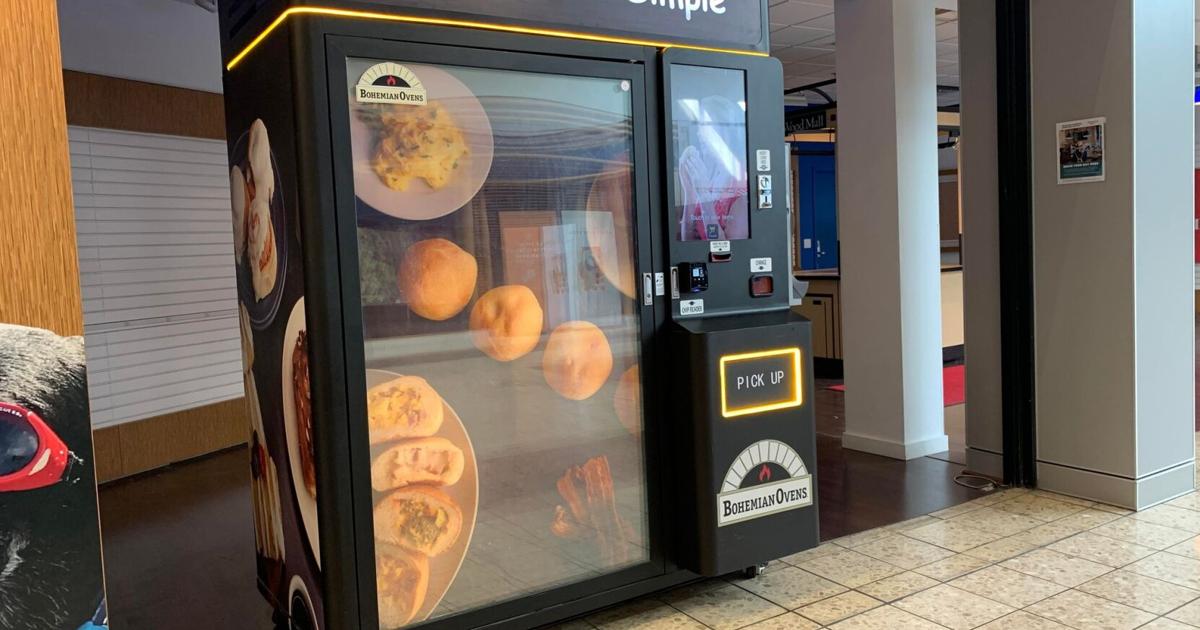 CLEAR WATER (WQOW) – New technology is rising to the occasion to meet customers' needs for baked goods, and they're served from a place you'd expect.
Bohemian Ovens Bakery and Restaurant launches its first bakery vending machine.
The machine is located inside the Oakwood Mall in Eau Claire, between the food court and JC Penny.
It offers a variety of items such as raspberry croissants, cinnamon rolls, kolaches like bacon, eggs and cheese, barbecued polled pork, or smoked gouda mac and cheese.
As soon as the food finishes cooking in their bakery at Bloomer, it is frozen to seal in the freshness.
Inside the vending machine is a freezer.
After you place your order, your items go into a high-powered oven to finish cooking in less than two minutes.
Co-owner Josh Knoepke said he did a lot of research and looked at four different manufacturing companies before arriving at the final product.
"Two and a half years of time and effort have gotten us to this point," Knoepke said. "I'm so excited to be able to offer this quality of fresh-out-of-the-oven self-service. Who doesn't love self-service checkouts? It's next level. It's the next generation. I believe that we are the only state of Wisconsin that has a machine like this."
They plan to install more bakery vending machines in the future, potentially in hospitals, airports or colleges.
The public is invited to attend the ribbon-cutting ceremony on Saturday, October 29 at 5 p.m. at Oakwood Mall.
Do you have a story idea? Let us know here