M's Baked Goods: door-to-door vendor sells sweet treats |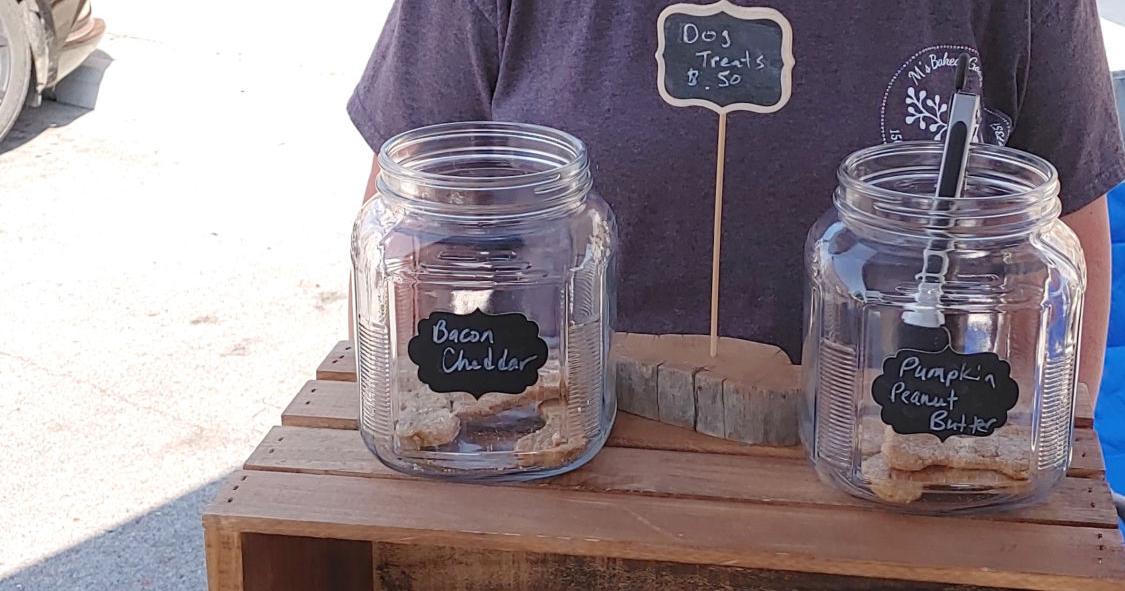 M's Baked Goods is a home-based business that started in 2019. I started the business for several reasons. I love to cook and needed some extra income to help pay for my kids' college.
M's Baked Goods sells many items including muffins, brownies, cobblers, pies, cookies, granola, and cinnamon rolls. I also make homemade dog treats!
Depending on the season, you will see my children working alongside me at the Henry County Farmers Market. During the off season we can be found in Muncie at the Minnetrista Winter Market.
During market season, I make granola and dog treats on Wednesday mornings before heading to my full-time job. Thursday morning and Thursday evening, I make pies and cobblers. I bake everything else Friday night, except the cinnamon rolls, which I start making at 4 a.m. Saturday.
The bakery means lots of mornings and late nights, but the variety of items is impressive and makes for a nice sugar rush!
As the holidays approach, you can place orders online for a variety of items, including pies, cobblers, and cakes.
For more information, visit M's Baked Goods on Facebook, www.facebook.com/MburnsBakedGoodsor email [email protected].
Melissa Burns of Milton owns and operates M's Baked Goods. Melissa is a mother of three children and two adorable dogs who are often featured on her company's Facebook page. When she's not cooking, Melissa is a product manager working with the engineering and quality teams of a manufacturing technology company. She also loves hiking.