Little Flour Baked Goods sells Ukrainian flag cookies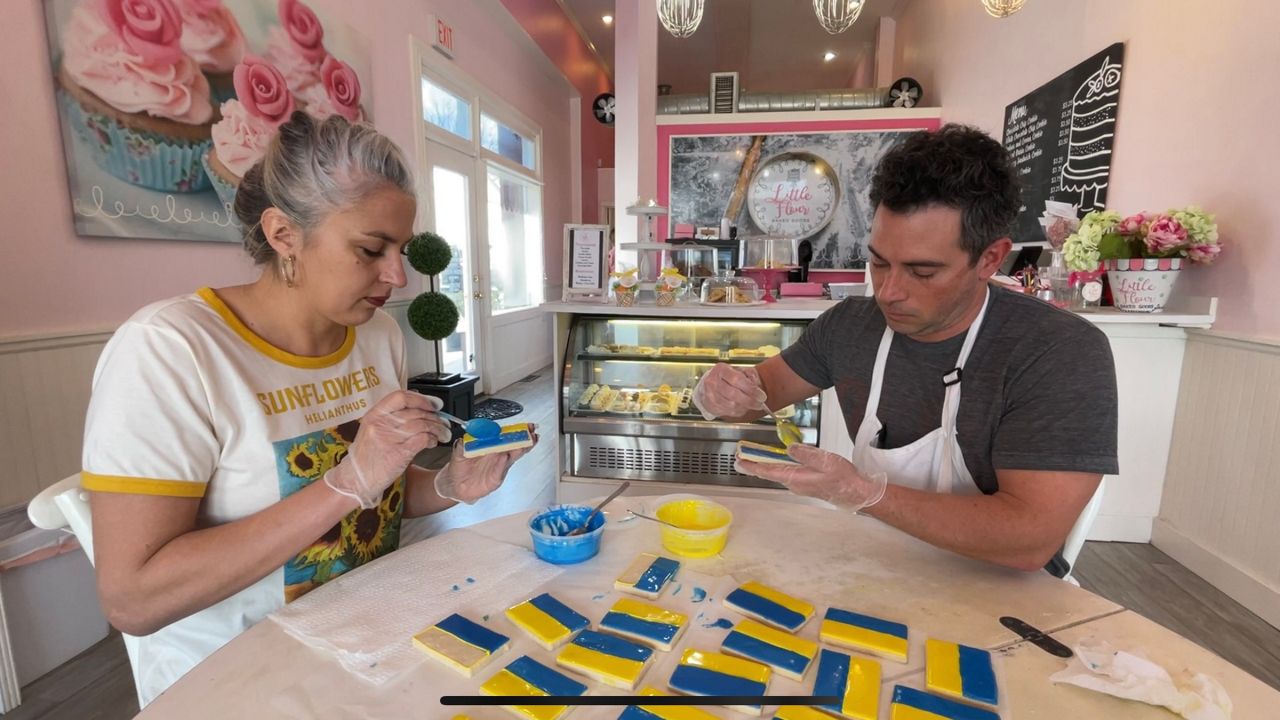 FORT MITCHELL, Ky. — Nataliya Kravchenko may now live in the Cincinnati area, but she grew up in Ukraine. She still has relatives abroad in Ukraine while all the attacks from Russia are happening.
She said her father is currently taking care of her grandmother there.
"My days aren't fun. I try very hard to find some kind of solution – send them money when I can, support them financially and talk to them with moral support. It's hard because I I feel like crying all the time, but I know I'm not allowed to do that when I talk to them," Kravchenko said.
She paints blue and yellow on cookies to create the Ukrainian flag with Brian Lewis, the chief cake decorator at Little Flour Baked Goods.
He said he wanted to do something to help people overseas in Ukraine and brought the idea to the store. The idea is to sell cookies decorated with the Ukrainian flag with a portion of the proceeds going to Cincy4Ukraine and helping provide supplies, such as medical supplies to civilian soldiers, overseas.
"I think the idea I came up with is to allow community members to give back a bit," he said.
Lewis said he took off, with several people ordering the delicious treats to help the cause. Lewis said people ordering can call the store at (859) 341-2253.
Kravchenko said it's small gestures like this that keep Ukrainians positive.
"Someone is doing something. And it brings hope. Hope is all they have left. There's not much else they can count on," she said.