Goldie's Gives Columbia a Taste of American Jewish Baking | Pictures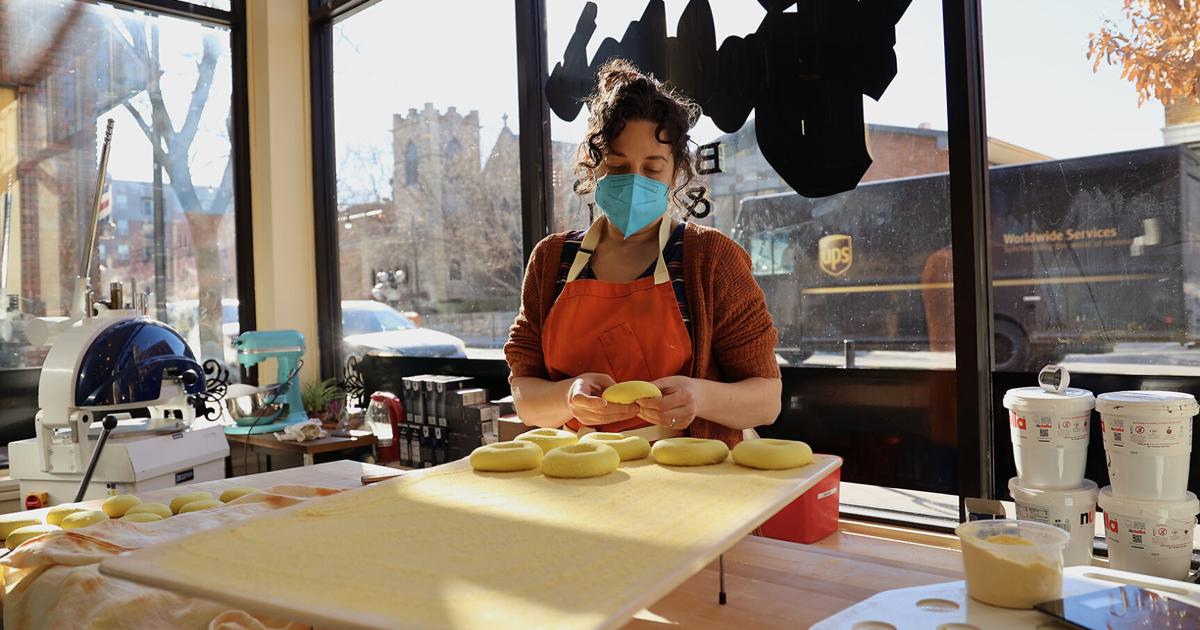 One of Columbia's newest bakeries, Goldie's, sells authentic boiled bagels and other traditional American Jewish fare. Owner Amanda Rainey, head baker Jill Rostine and their many employees gave the community a taste of the various culinary gems that make up Jewish cuisine.
Located on Ninth Street, Goldie's opened to the public in December 2021, having previously sold its products to Pizza Tree. It now offers Columbia residents a wide menu of baked goods, including their signature bagels, Challah and Rugelach.
Many American Jewish bakeries found in the United States are centered on the East Coast, with the main Jewish center in New York, according to the census bureau. However, aside from Chicago, the Jewish population of the Midwest is small, with very few genuine Jewish-American businesses in operation.