EpiC brings pancakes, breads and baked goods to Canmore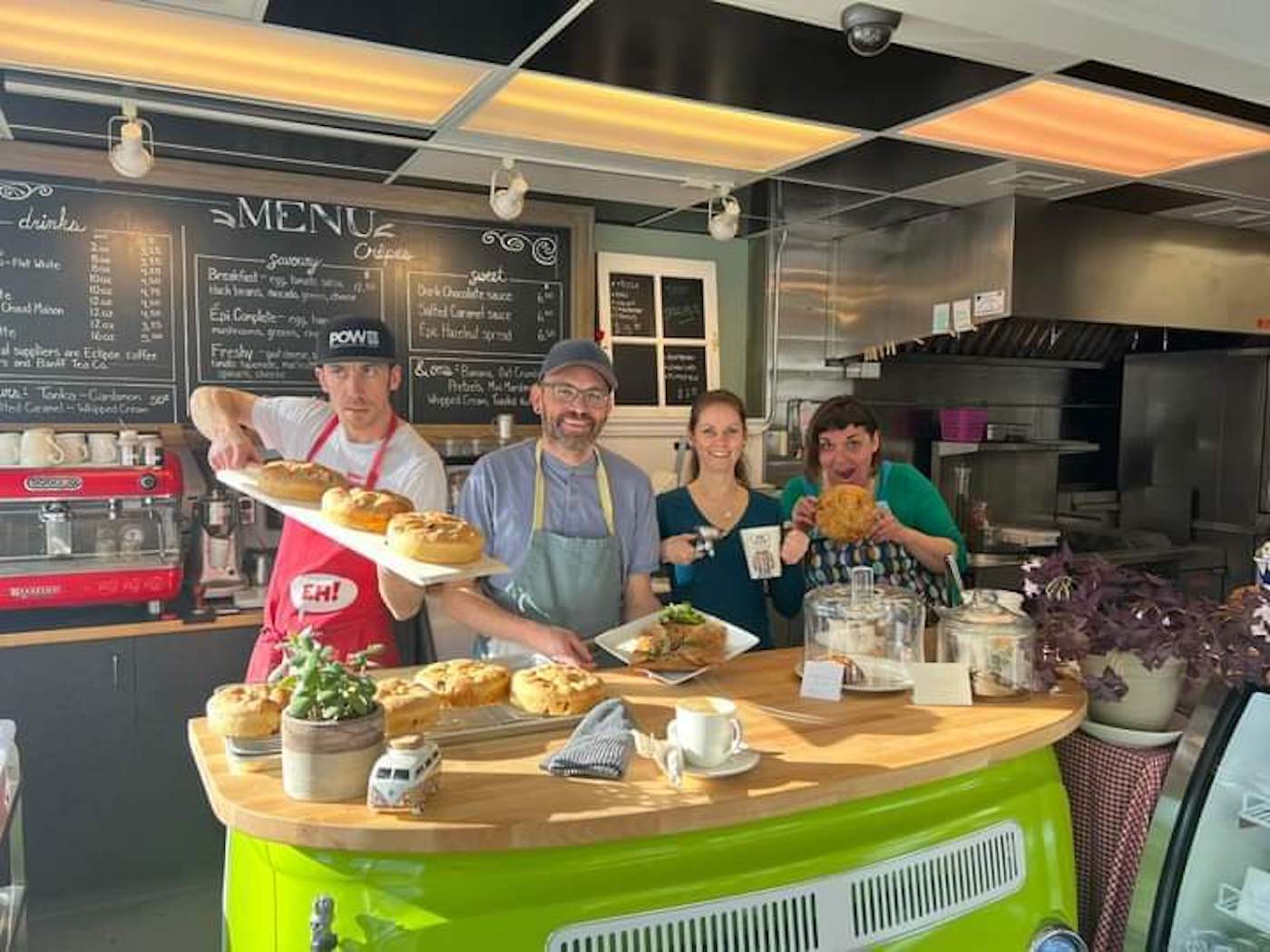 The teams behind The Rocky Bean Co. and Crepes N Go food trucks have opened a restaurant in Canmore focused on fresh, locally made food.
The teams behind The Rocky Bean Co. and Pancakes N Go food trucks have come together to bring a new restaurant to Canmore.
At EpiCanmore (EpiC), the name of the game is fresh, locally made. Located in the former space of 514 Poutine, the restaurant is a short drive from downtown Canmore and close to other popular local businesses such as Valbella Gourmet Foods and Wild Life Distillery as well.
Those looking for a quick bite or snack on the go will appreciate EpiC's selection of Eclipse Roasters coffee and baked goods, such as cardamom buns, macaroons and the unmissable Berlin donuts. You can also take a loaf of homemade bread to enjoy at home or have a sandwich.
The menu emphasizes savory and sweet pancakes. On the savory side, there are options like the Epi Complete crepe (with egg, ham, greens, cheese, and mushrooms) and the Freshy crepe (with goat cheese, sun-dried tomato tapenade, marinated zucchini, cheese, and spinach). Those craving something sweet can get a crepe with dark chocolate sauce, salted caramel sauce, or hazelnut spread, and choose from a selection of toppings.
Although there are a few tables and some bar seating overlooking the kitchen inside EpiC, you can also sit at one of the two outdoor picnic tables to admire the view of the mountain with your meal.
4, 102 Boulder Cres., 825-909-0815, Canmore, epicanmore.com