A Taste of Country: Zimmerman's Baked Goods and Flowers on Rice Lane | Local News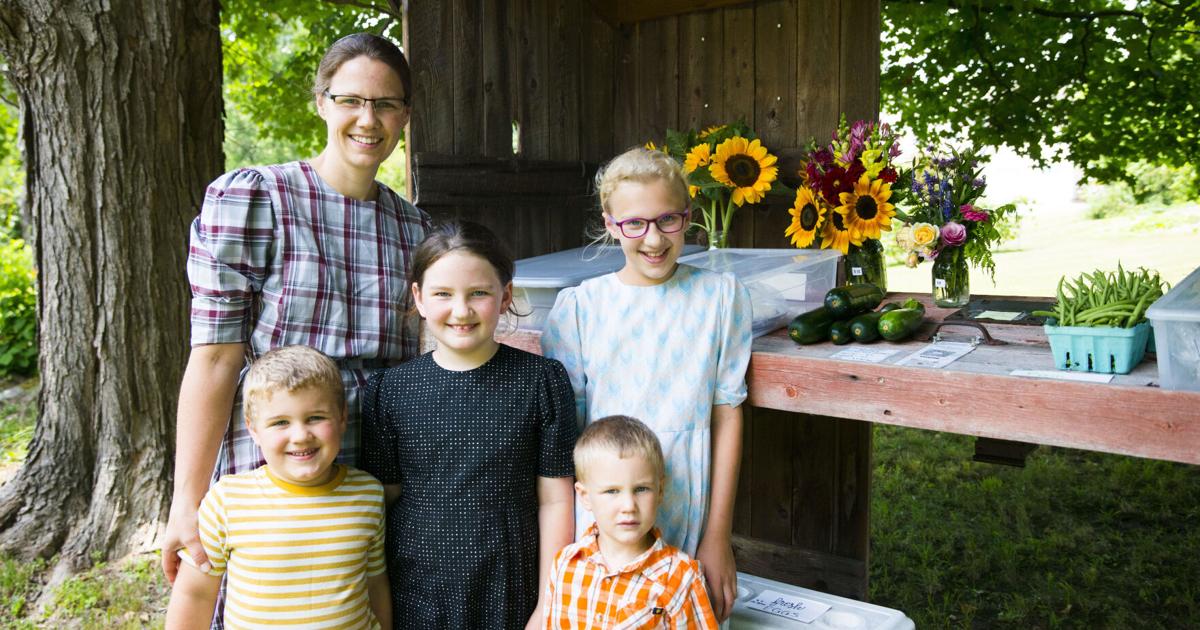 BENNINGTON – Sometimes you just have to follow the signs.
In this case, signs reading "Homemade Baked Goods" on Matteson Road point to Johanna Zimmerman's stand, which she runs with the help of her four children – Annika, 10, Kitri, 8, Larson, 5 years old and Alden, 3 years old. The stall offers a variety of homemade pastries, garden fresh produce and flowers in front of the family home on Rice Lane.
Zimmerman has run his farm for three years. It's open from spring through Thanksgiving — and is stocked with treats on Thursdays and Fridays.
She uses only local organic flour and oats and no "bad fats," as she calls them. Over the years, she figured out how to make the most flaky crust for her pies – a combination of butter and lard.
"I go through heaps of butter," she says, as her children laugh.
Zimmerman learned to cook from his mother.
"When my mom got married, she said the only two things she could make were bread and pies. She can tell stories about food flops…but she could cook.
This Thursday, Zimmerman is offering carrot cakes, blueberry coffee cakes, cookies, cheese danishes, fudge bars and more.
"I tour because I can't do everything, every week. So I just do what I feel like doing, but there are certain things I try to do every week.
She claims her carrot cake is the talk of the town, best of the best.
To visit the Farm Stand, turn off Route 67A and look for the "Homemade Baked Goods" signs on Matteson Road. The farm stand is located on Rice Lane.